Aging Pet Businesses Still Need that "New Business Energy" | Blogs
About three years into owning my own micro independent store, I received notice about a pet store a few miles away that was closing for good and selling its assets and client list. This store had been in the area for a very long time, and it made sense that the owners were ready to retire. Still, I was surprised they weren't selling it as a complete business. I decided to visit to see if any of their property could be of use in my business. I thought I might even see if their client list, especially the grooming clients, could be useful.
When I stepped into the store, I immediately knew there was nothing for me. The vinyl tile floor had years of dirt and grime in the cracks, almost to the point of looking like grout. The ceiling was dirty and littered with spots that suggested years of roof leaks. The entire store was dark, which did help hide the filth. As I turned to leave, the owner, a sweet older lady, approached me. She chatted with me for a while, mentioning everything was for sale, from inventory to fixtures. As she showed me around, she said she did not have any luck selling the business, and though she had lots of lookers, nobody followed through. I asked about the grooming client list and she showed me a box stuffed full of 3×5 index cards. I grabbed a few. Besides missing important contact information, many cards were for people who hadn't been in for years. There was no way to really tell who was an active client or who no longer had a pet. I finally eased my way out of there and took stock on what I had learned in just 15 minutes.
Curb appeal is one of the most important details in selling a home. For businesses, I say it's door appeal. When a potential buyer opens the door, are they drawn in? Is the store bright, shiny and organized? Are the wares displayed well?
Technology is the next big selling point for me. I don't care about the business's computer network; I care about the information technology. Is their data easy to find and use? Can I look at a client's history? Can I sort and filter data or see a list of how many bags of "Big Boy Kibble" are on the shelf currently, when the last time one was sold and the margin? Younger store owners might not be able to fathom this, but some stores only track cost of goods received and sold. There are also many stores (it seems especially true of grooming salons) that record and track information with paper and pencil. I understand a business running on paper, and an old cash register can be just as profitable as one running the latest tech, but to a buyer, it's a negative. You created the system, so it's logical to you. For a new set of eyes, it may look like a puzzle they don't have time to solve.
The biggest takeaway from my visit was to sell when you're at the top of your game, or on the way up. The pet store I visited was one of the best in the area about 10 years before I visited. It was probably making money up to its last months with loyal long-timers continuing to return, but potential buyers couldn't see past all the work needed to even ask for a financials package.
In romance, there is something called "new relationship energy." NRE is easy to spot in couples. They tend to have a high level of excitement being together and usually are working hard to ensure the other is happy. For example, an NRE couple's conversation about having dinner might sound like this: "What do you want for dinner?" "Whatever you want, my love." "No, what do you want? I will go anywhere for you." "I will go anywhere for you!" And so on. A more seasoned relationship tends to be more direct. "What do you want for dinner?" "In-N-Out Burger." "Fine!"
There is definitely a "new business energy" as well. Owners with NBE typically are happy if a customer strolls in two minutes before close. They have a pocketful of business cards and leave one on every waiting room table or community board they come across. If there is a dog nose print on the door glass, the owner with NBE is polishing the glass before the dog has jumped in its owner's car.
I'm certainly not saying "old timers" are not putting energy into their businesses, because they are for sure. But, things get busy. That owner with NBE who's delighted to help the last-minute customer has only had a handful of people visit, so anyone walking in is exciting. Compare that to the old timer who has had 48 people visit, 10 tell him they could find some product or another cheaper elsewhere, eight with dogs that peed on everything in the store and two talking for ages with the freezer door open, and the dang phone never stopped ringing. It's a safe bet that I—I mean "he"—was ready to leave at closing time.
An old timer never wants to neglect cleaning and maintenance, but as the business grows and the store gets busier and busier, they find themselves delegating more responsibilities to staff as "owner only" tasks, like payroll and scheduling, take more of their time. And often, your teenaged employees just don't quite put the same elbow grease into cleaning the glass that an owner does.
Thanks to our early lesson, my wife and I worked hard every day to keep the new business energy going. It was often a struggle. The busier the store got, the more we would have to put off for another day. Along with success came more staff and more challenges.
A couple years ago, my wife and I were working on a Saturday. She was dealing with her nemesis, the grooming schedule, and I was doing some maintenance. The place looked great, and we were busy. It was nice to not worry about being busy, but the rest was certainly taking its toll on us. I'm not sure which of us said them, but the words "it might be time to sell" were uttered for the first time. After discussing, agonizing and weighing it all out, we contacted a broker. That was toward the end of 2019, and yep, within two months, the pandemic was upon us. Micro independents were struggling to stay afloat and not many were looking for a new business venture.
Being in a position to take one's time in selling is definitely an advantage. I'm happy to say that in September 2022, we sold our business of 18 years.
It's an ending, but a beginning too. We are going to do it again. Be sure to keep your Pet Product News subscription active, because the next roller coaster has just started boarding. Next month, I'll give you a look at the actual selling process and the many emotions that go into it.
If you'd like to reach out, my new contact is [email protected].
---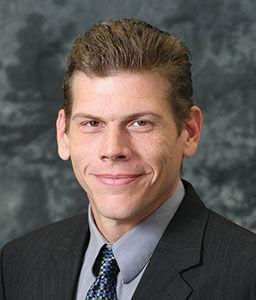 B.C. Henschen is a well-known champion for pet owners who want the best in their pet's food. A certified pet care technician and an accredited pet trainer, Henschen has spent 20 years in the pet industry and has a wealth of experience running a pet grooming and retail store.
link