Challenges abound for employee sharing, digitalization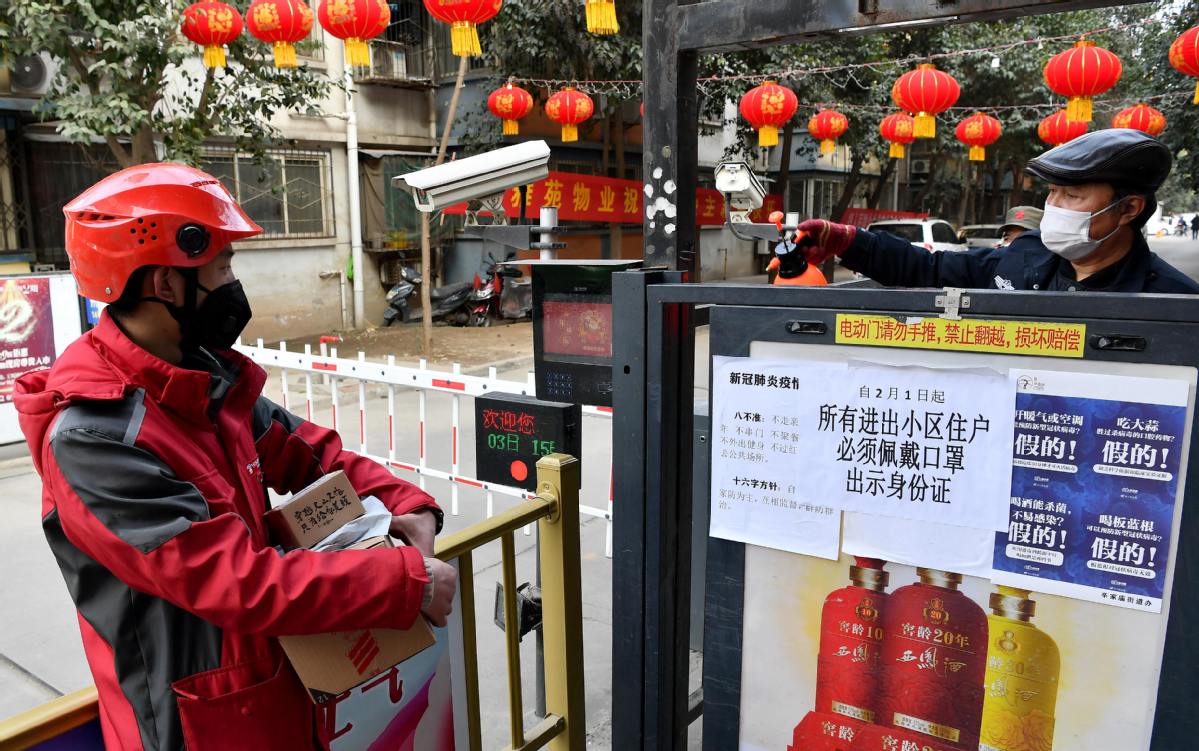 The COVID-19 resurgences nationwide have dealt a blow to various industries this year, especially those that are heavily reliant on population mobility. It is almost as if the clock has been turned back two years when the innovative model of "employee sharing" by Alibaba's fresh food chain Hema Fresh sparked much debate about "flexible employment". But will flexible employment be a silver bullet to solve staffing woes among businesses? And what should companies do to build confidence and trust among employees?
Labor issue paradox
Amid the COVID-19 pandemic, some companies have found themselves in urgent need of crew, while others have had to deal with idle employees. In one sense, Hema's once radical employee sharing scheme can benefit both companies and their employees. As a form of flexible employment, employee sharing manifests a corporation's flexible use of human resources both in terms of talent quantity and quality. At its core, employee sharing is all about an organization's flexibility and adaptability to the evolving business landscape.
In fact, the coexistence of "labor shortages" and "idle employees" has not arisen from the pandemic, but rather from a longstanding structural problem in the Chinese job market that could be attributed to the following factors.
First, China's diminishing demographic dividend has made cheap labor and extensive consumption things of the past.
Second, restructuring, upgrade and relocation of low-end manufacturing and service industries have led to job transfers or losses, causing livelihood disruptions.
Third, outdated education and vocational training systems have resulted in shortages of well-rounded and high-caliber talent required to meet the needs of industrial upgrading. Last but not least, reduced market demand during the pandemic has contributed to diminished staff turnover.
To address this multifaceted problem, different factors should be taken into consideration, including national and regional policies, the quality and quantity of the labor supply, business management capabilities and the application of information technology.
First, it is essential that both enterprises — especially micro, small and medium-sized companies — and employees have opportunities to develop. Only when companies have the potential for further growth can employees feel secure in their jobs.
Second, growth opportunities come from market demand. When there is demand, there is also opportunity for businesses to grow by creating value for customers. In many cases, companies only resort to flexible employment to save on costs. However, it is important to see flexible employment as part of an organization's HR strategy or overall staffing plan, so as to improve its capacity to adapt to changes and operational efficiency.
Third, flexible employment is by nature a process of defining clear roles and responsibilities, which involves division and integration of functions.
There are multiple ways to break down work. For example, a company may place its employees in key positions of strategic importance, while outsourcing or bringing in flexible employment for peripheral activities. It can also deconstruct jobs into component tasks, and assign those that require expertise to its own employees, while leaving those with general knowledge and skills requirements to flexibly employed individuals.
Workers' versatility and the possibility to fulfill duties at different venues also help lay a foundation for flexible employment. For example, office workers can open their own online retail stores or serve as part-time ride-hailing drivers to increase income. Meanwhile, highly skilled professionals — such as designers, doctors, financial and management consultants — can provide services in their respective areas of specialization after work.
The process of integration is about matching jobs with talent, as well as with the most relevant skills. Talent management is the art of allocating talent to where and when they are needed most, with the aim of raising productivity and yielding economic benefits. Thanks to development in information technology, professional service organizations can leverage IT systems to match the demand of offline work with the supply of talent, allowing activities including online tutoring, online ride-hailing, food delivery, on-site repair, moving and translation to be performed and paid for. Of course, all of these are based on demand for certain types of work and the supply of relevant skills.
Sustainability of sharing
Undeniably, the current model of employee sharing adopted by restaurants and supermarkets has indeed solved the paradox between labor supply and demand over the short term. Nonetheless, organizations still need to weigh costs, benefits and supporting policies over the long run.
Supporting policies refer to subsidies, tax incentives, social insurance and other welfare benefits that flexibly employed individuals are entitled to. What is more important, however, is to provide skills training for people reentering the workforce.
Chinese firms can draw on the experience of developed countries where flexible employment is relatively mature. That said, the blind application of Western models will not necessarily achieve the desired results. What we need is a flexible labor market, well-established laws and regulations, a sound social security system and necessary skills training pertaining to flexible employment.
Companies' staffing capacity still has much room for improvement. Even before the pandemic, many companies managed human capital in a sloppy manner, and lacked dynamic human resources planning as well as the business agility necessary to navigate uncertain times. Fortunately, companies have started to review their talent pools in recent years in a bid to motivate and retain outstanding employees. At the same time, they also need to explore new possibilities when recruiting workers for supportive positions. It should be noted that these approaches are aimed at improving the productivity and profitability of a business, rather than solely on cutting labor costs.
As good as it sounds, employee sharing still faces many challenges in getting off the ground. For instance, companies borrowing employees should strengthen their management of and training for newcomers. They also need to define labor relations, liabilities for work-related injuries as well as available insurance during the period of employment. At the same time, they should be conscious of protecting their trade secrets and corporate image.
Over the long run, factors such as labor supply and demand imbalances, tightening cost control, and new business models and technologies will continue to drive labor-market flexibility after the pandemic. Hence, governments at all levels should improve relevant laws and regulations to protect the legitimate rights of workers. In addition, companies should make systematic staffing part of corporate strategies, while HR departments have the ability to evaluate the risks and rewards of different forms of employment.
From offline to online
Given how hard offline business has been hit by COVID-19, many are now considering shifting from offline to online commerce as an effective solution. From my perspective, it depends on the change in economic logic in the entire value chain, no matter how a business evolves. Customers are willing to pay only because products or services are of some value to them, regardless of where they make their purchases. Value creation is a lifeline for companies. If a company fails to deliver value after transitioning from offline to online commerce (or vice versa) due to old-fashioned practices across key functions such as operations, finance and planning, its business model will not be sustainable.
But, is digitalization a panacea? For one thing, we should not count on digital transformation as a one-shot cure-all, as digital transformation itself is a gradual process. A comprehensive informatization process achieved by recording, breaking down, storing and managing all the links in the business value chain is the cornerstone of digital transformation. Additionally, unsolved offline problems will not disappear magically in an online marketplace. Digital technologies cannot solve the cognitive problems of executives or coordination issues within an organization. Companies still have to systematically improve managers' problem-solving skills and management capabilities to survive and compete.
The writer is professor of management at the China Europe International Business School (CEIBS).
The views don't necessarily reflect those of China Daily.
link